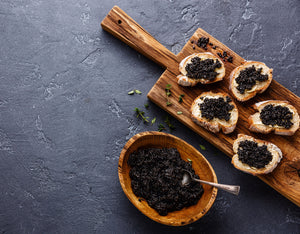 The Perfect Bite
Natural Beauty
Blini and Caviar: Ideal Combo
Why Shop at Caviar Malosol?
At Caviar Malosol we offer delicious premium quality Beluga, Sevruga, Osetra, and Hackleback sturgeon caviar as well as American, salmon, lumpfish, paddlefish, and pike roe. Our mission is to provide you with a five star service and the experience of the most delicate and authentic flavors and colors seafood has to offer.
Knowledge Equals Savings
Share your email with us, and we'll let you know about our latest deals, newest products & more.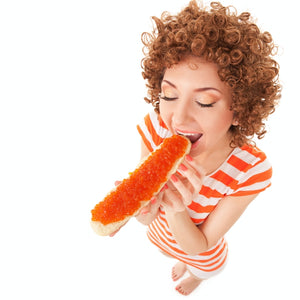 Soothing taste of Salmon Roe Caviar
Salmon Roe is one of the most popular caviar products our company offers. Its enticing color and fabulous flavor combined with its relatively inexpensive price is a true sea gift. Salmon roe comes in different flavors and sizes. Salmon Roe Chum is larger in size with a hint of sea flavor and Salmon Roe Pink is smaller with a more delicate taste.
Caviar for Any Table
Caviar comes in many different shapes, colors and flavors. There is no one fits all when it comes to caviar, but adding this Golden Pike caviar to your table will certainly brighten it up.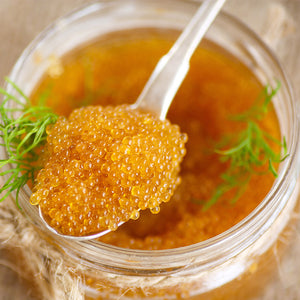 The Benefits of Shopping at Caviar Malosol
Orders Over $500 Ship Free
At Caviar Malosol more is better! Once your order is over $500 shipping to Continental US is on us and you'll have the option to select free shipping upon checkout.
Packages are Sefely Packed
To keep caviar fresh from the time we take it out from our fridge and until it arrives at your door all of our packages are packed and shipped in an insulated Styrofoam box with ice pack(s).
Caviar Makes a Great Gift
When you're not sure how to surprise your loved one, and it feels like there is nothing you can gift, it only takes a couple clicks to make them feel unique and start to weep.
Impeccable Quality Caviar at Caviar Malosol
As one of the major caviar sellers in the US we're proud to say that all of our caviar is sustainably sourced and carefully selected. We take great care so that from the moment caviar is harvested and until it gets to your door our caviar would stay fresh. Whether caviar is used as a holiday decoration to your table, a gift to your loved one, or you simply want to satisfy your craving Caviar Malosol is proud to be a part of that moment!